Heroes of Sports (1984) #1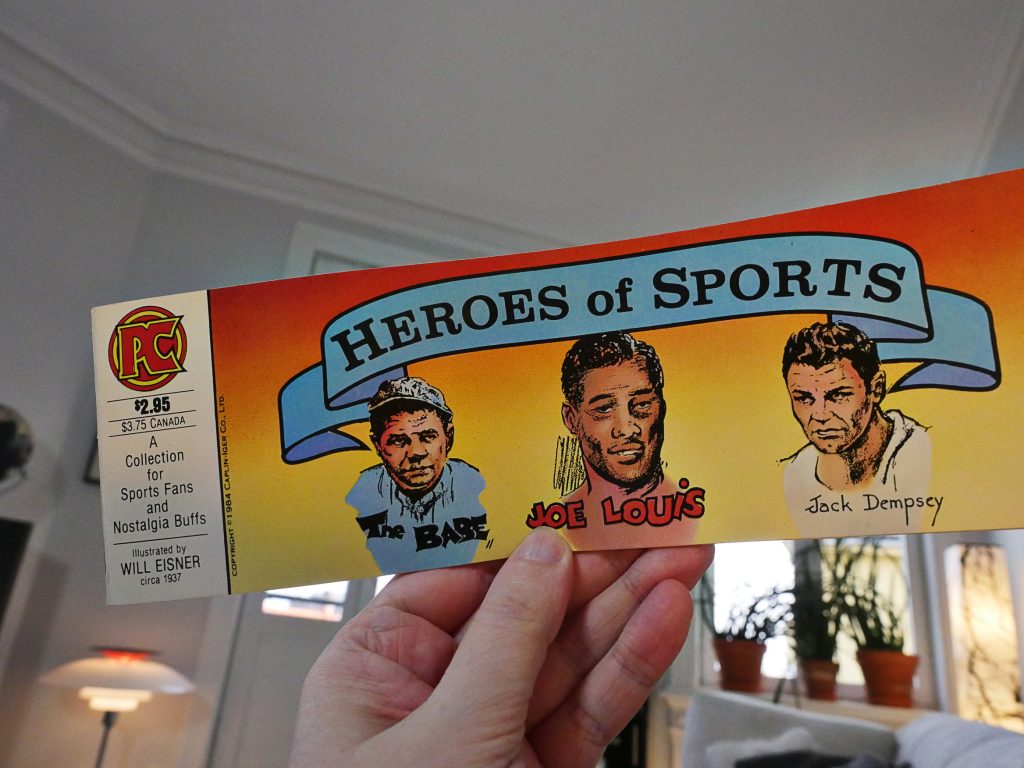 As with the Movie Stars thing the Schaneses released, this sports thing is very wide and very short.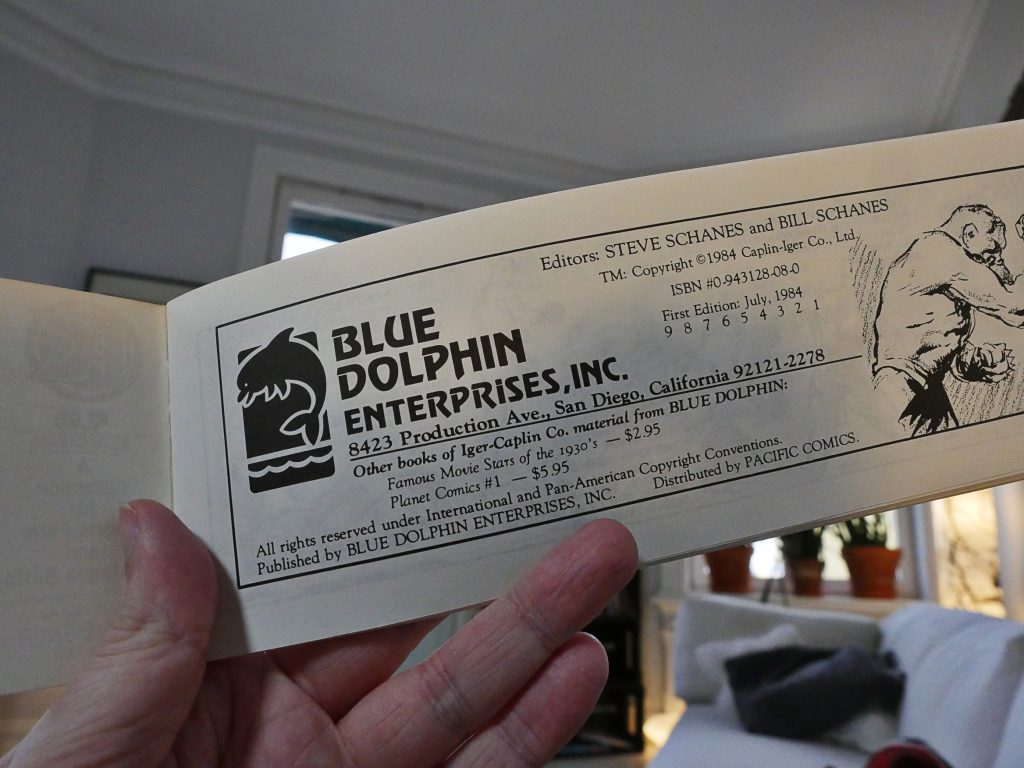 And it's also released by Blue Dolphin, but "distributed" by Pacific. As both of these companies existed in the same warehouse, run by the same people, it's hard to guess why they did this. Perhaps because of the impending Pacific bankruptcy?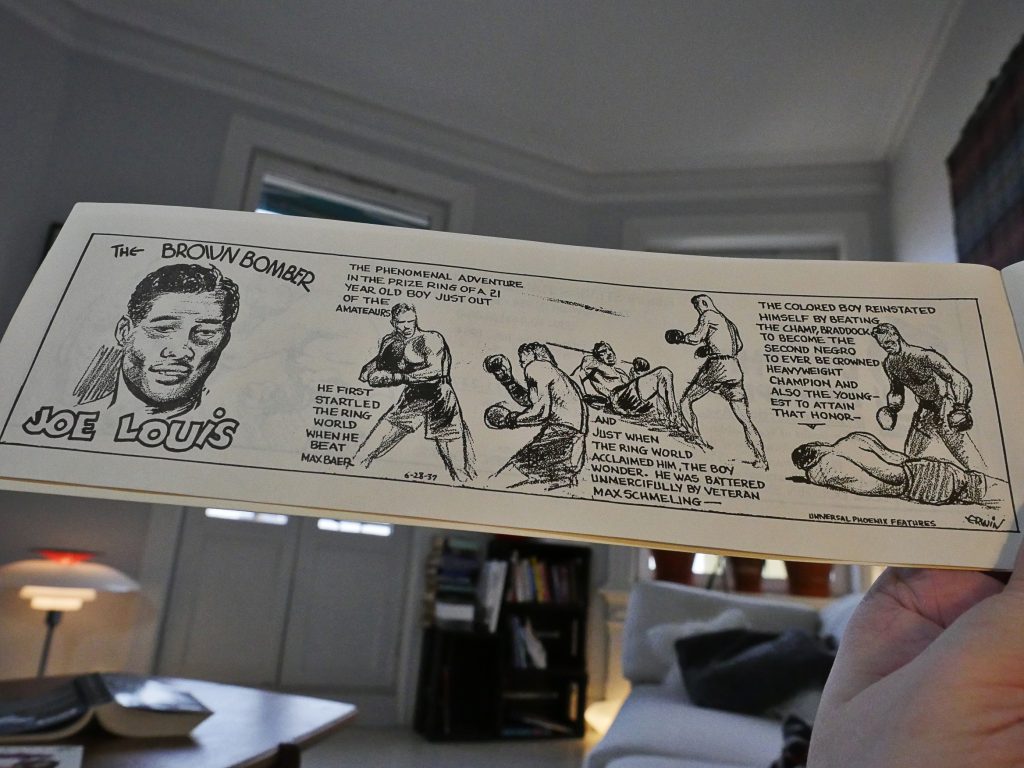 Whereas the movie stars strip (also from 1937 and also owned by Caplin/Iger) was all factoids, most of these strips kinda sorta tell a story.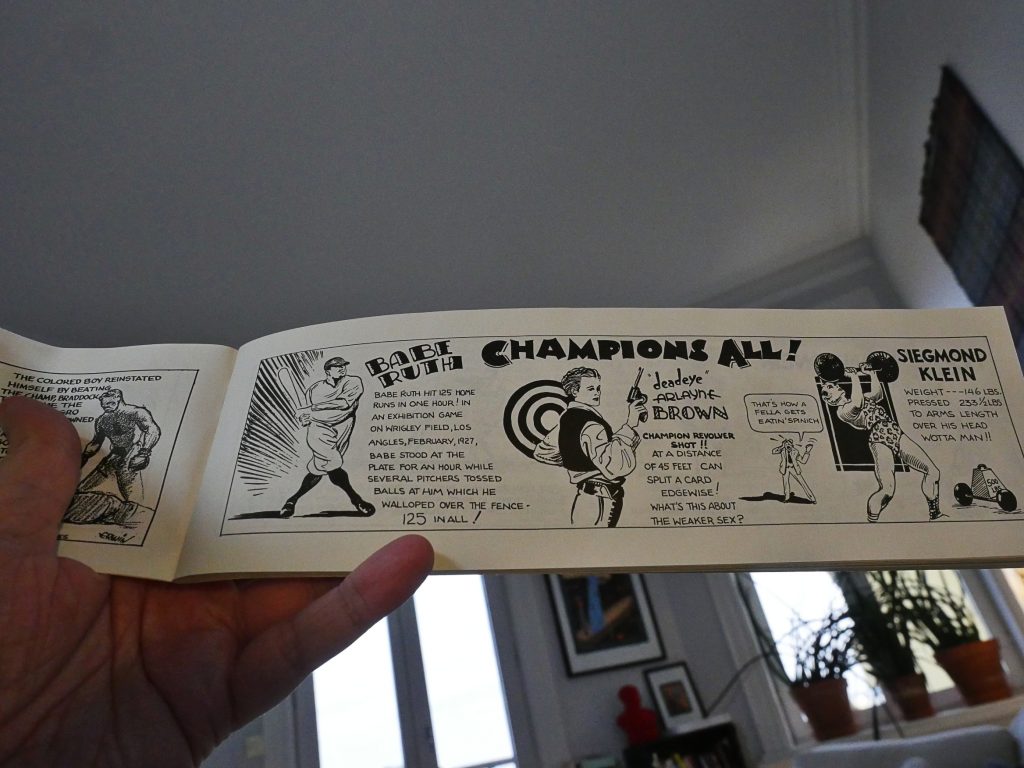 There's also some all-factoid ones.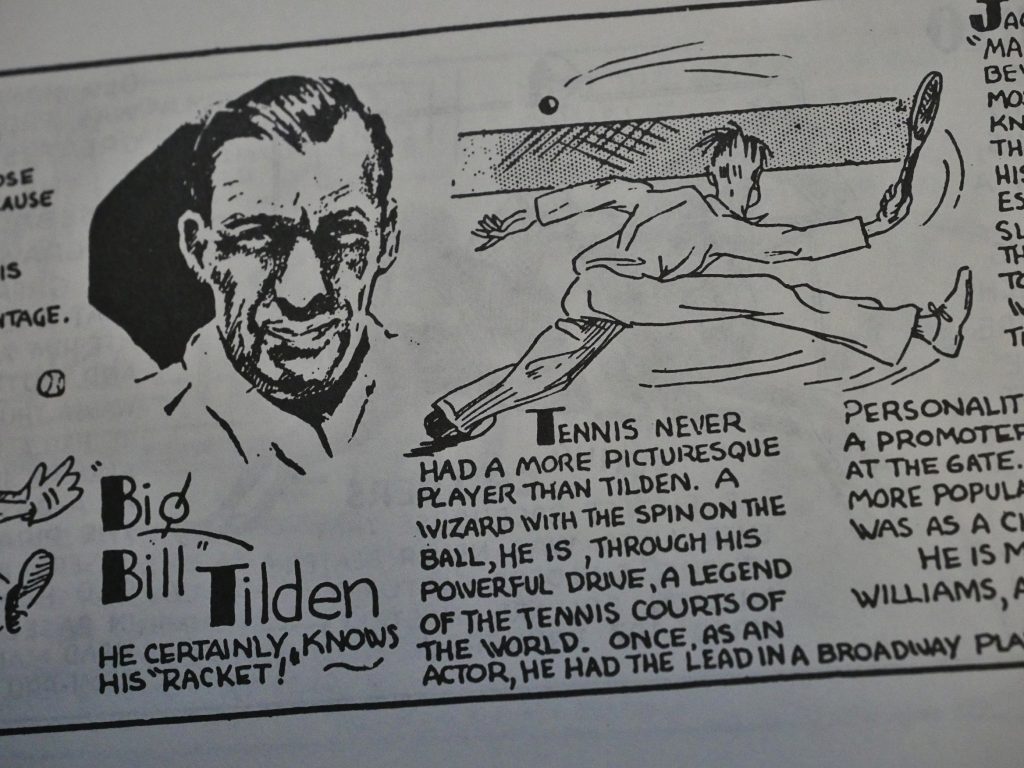 Where you can learn that Bill Tilden had the lead in a Broadway play…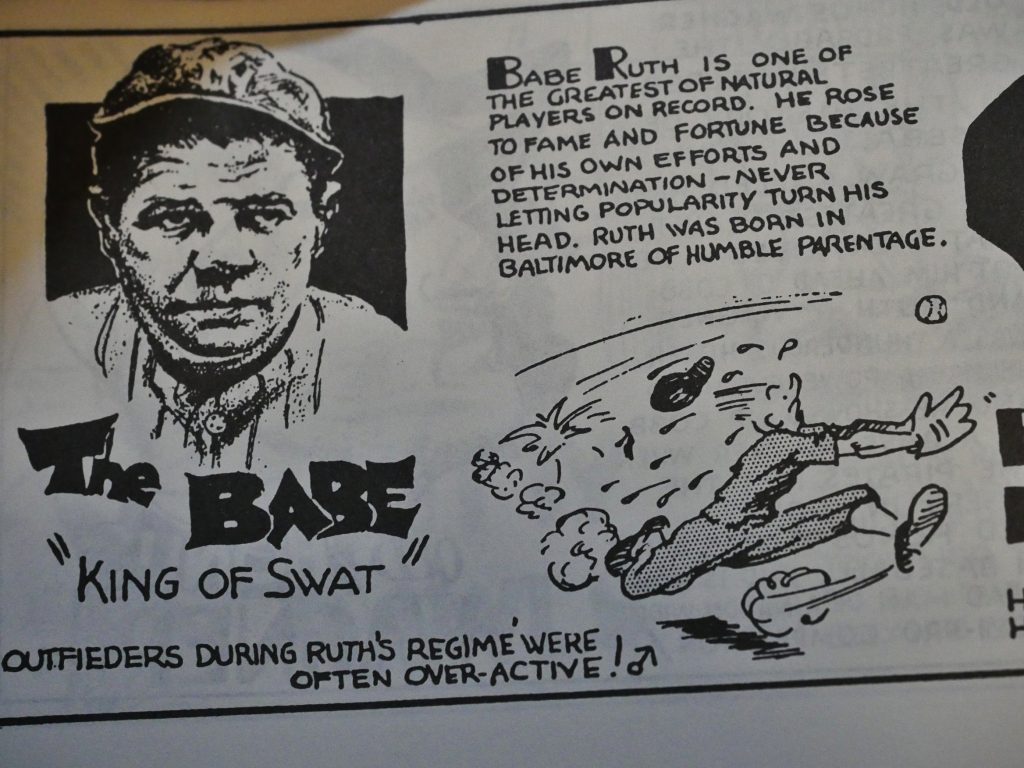 … and that Babe Ruth was born in Baltimore.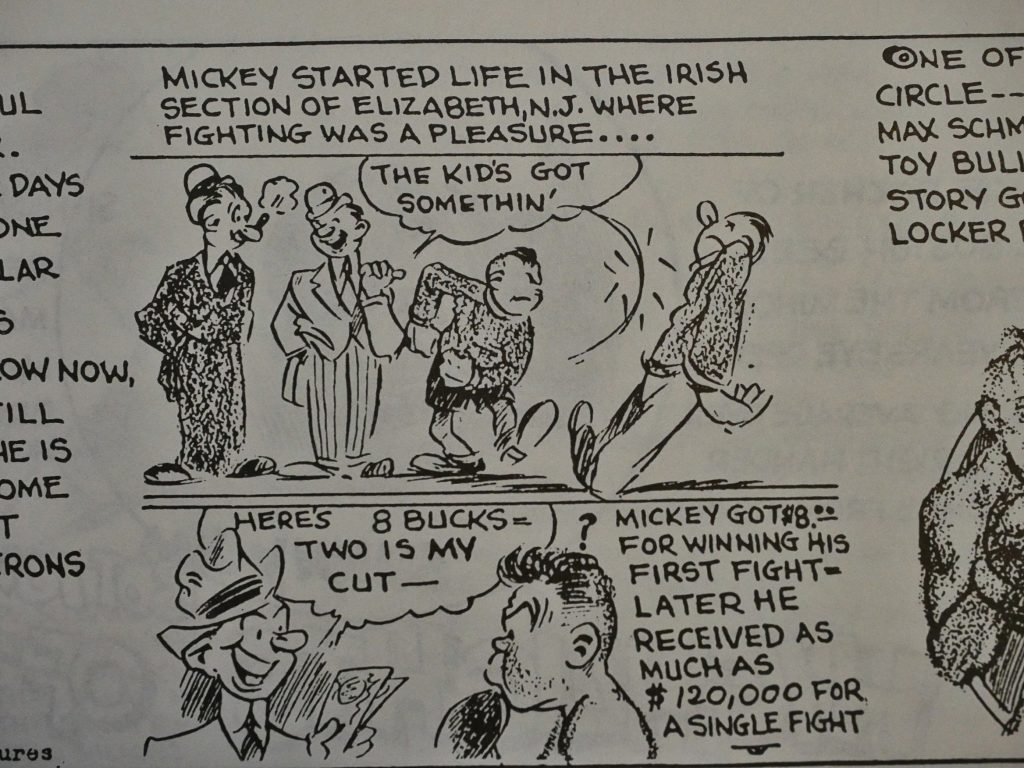 Here and there, Eisner (if it is really him doing this; it doesn't really look like it, does it?) gets in some proper cartooning.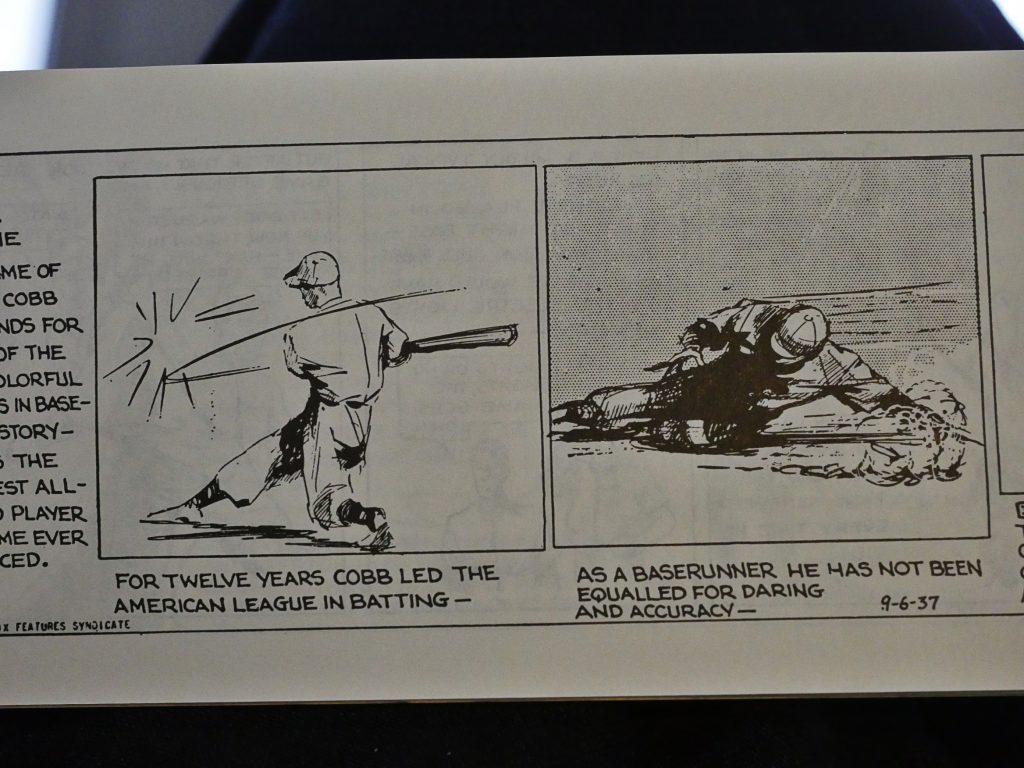 And a few stylish sports action renditions.
So all in all, it's a much better volume than the movie stars one.
After Pacific had gone bankrupt, Steve Schanes, the elder Schanes brother, started a company called Blackthorne that published a lot of reprints of old stuff, so along the lines of these books.
It was cheap to produce, with no up-front artist fees, and yet lucrative, especially when marketed in bookstores and through mall-type outlets and animation-themed gift boutiques.

"We had point-of-purchase display racks in about 2000 retail stores, outside the comic-book market — a network we basically built ourselves from the ground up. Our sales representatives were going out there into stores to sell our products, plus we were going to all the trade shows for the gift shops and licensing industries. That brought us into a marketplace that hadn't seen many comics before: America's malls."
So now I understand better what the point of these booklets were: Not to sell in the direct comics market at all, but in gift stores.