Demon Dreams (1984) #1-2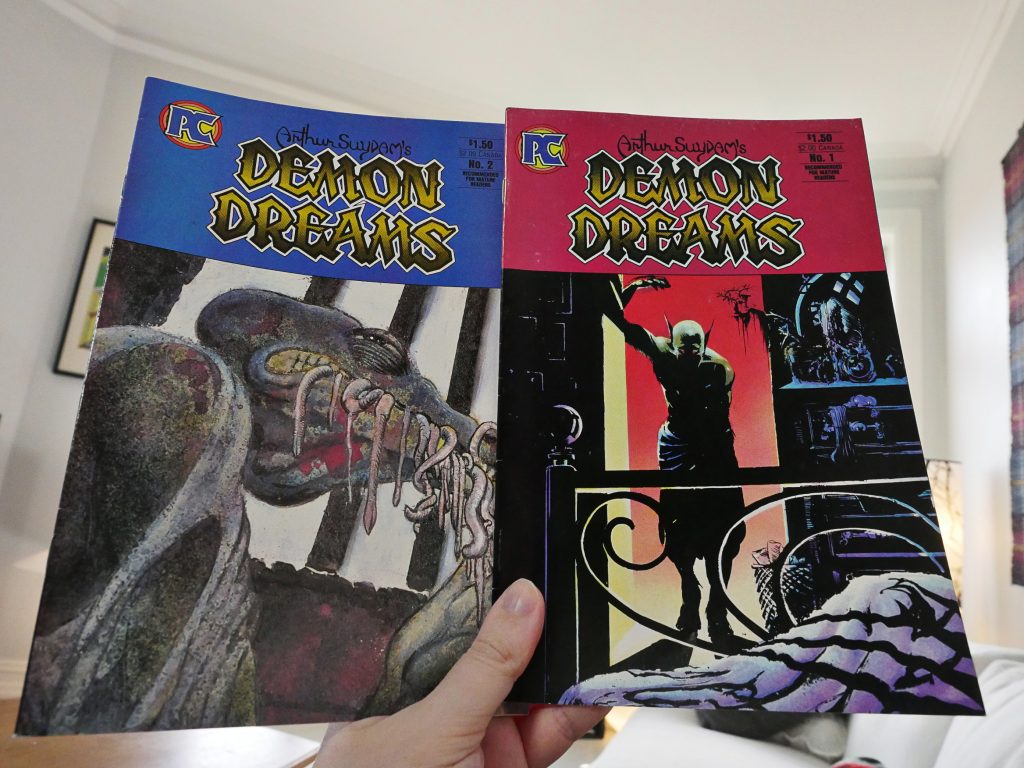 Sales on many Pacific titles were dropping, and one-shots like Darklon the Mystic (1983, by Captain Marvel artist Jim Starlin) and Demon Dreams (1984, horror stories by Arthur Suydam) became more common.
As with Darklon, this is a collection of previously published material, which is a quick and cheap way to get something published to keep the wheels turning, and from here on until Pacific finally went bankrupt in the autumn of 1984, all the new comics they launched were of this kind, I think? (Except Vanity by Bill Meugniot.) I guess we'll find out later in this blog series.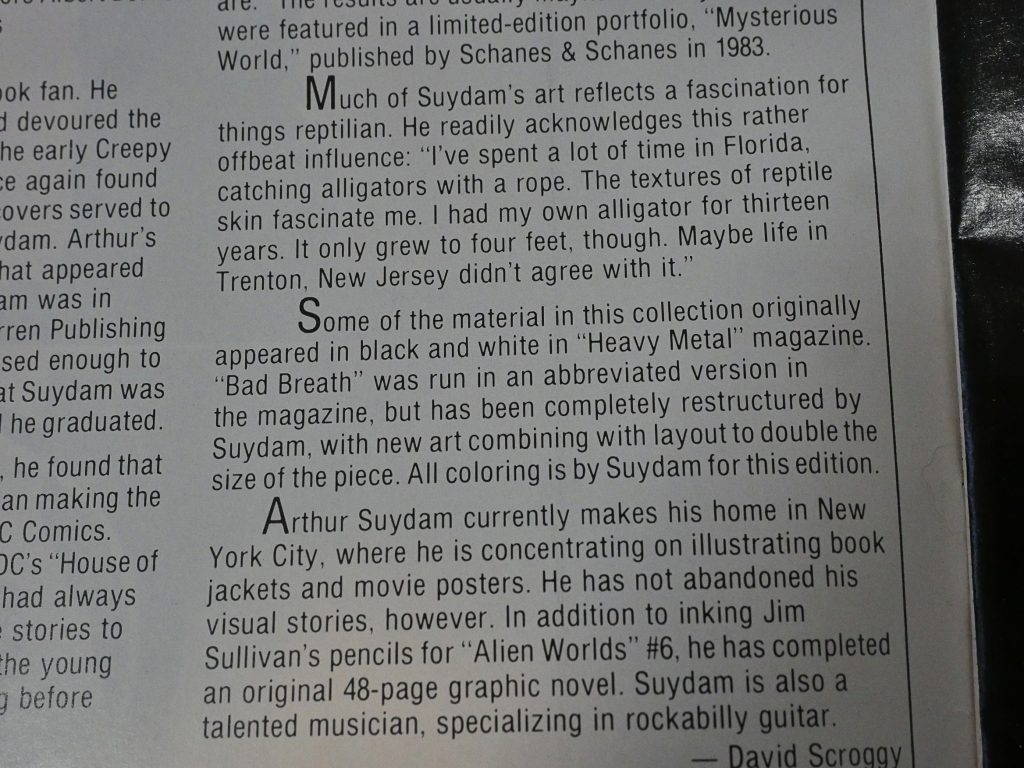 "Some" of the material here was from Heavy Metal and has been newly coloured, but I seem to remember some of these strips from Epic Magazine? Am I totally wrong? Hm… ah, everything but the final story is from Heavy Metal, and the final one is from Epic.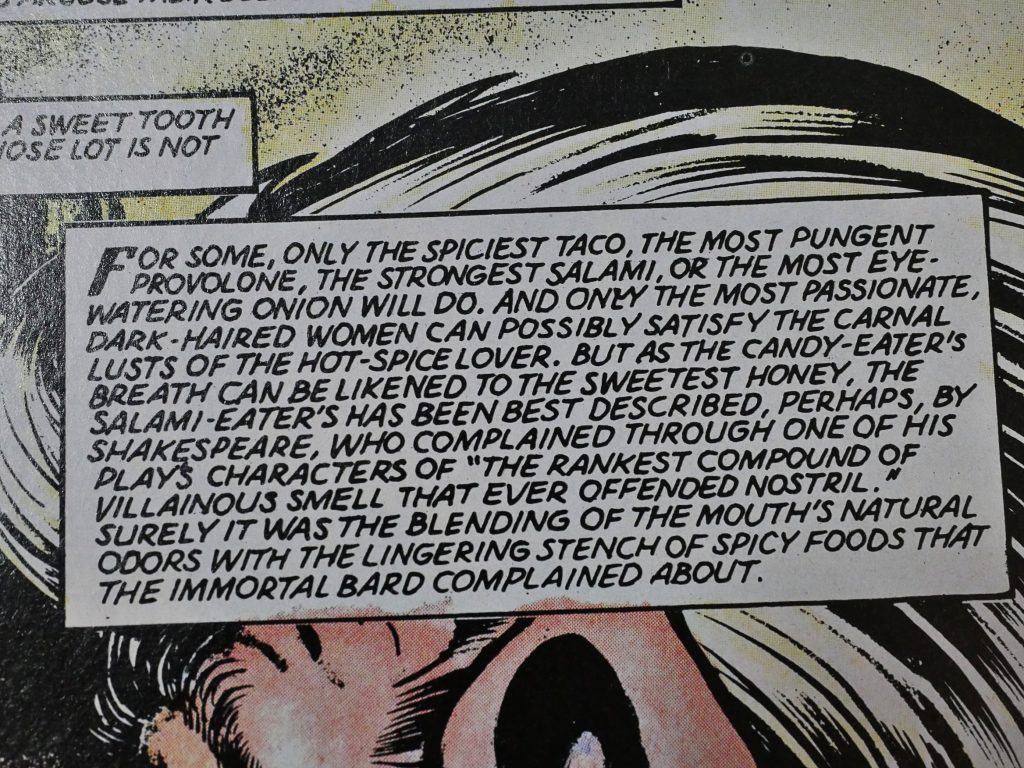 These are mostly horror stories, but Suydam doesn't take it very seriously.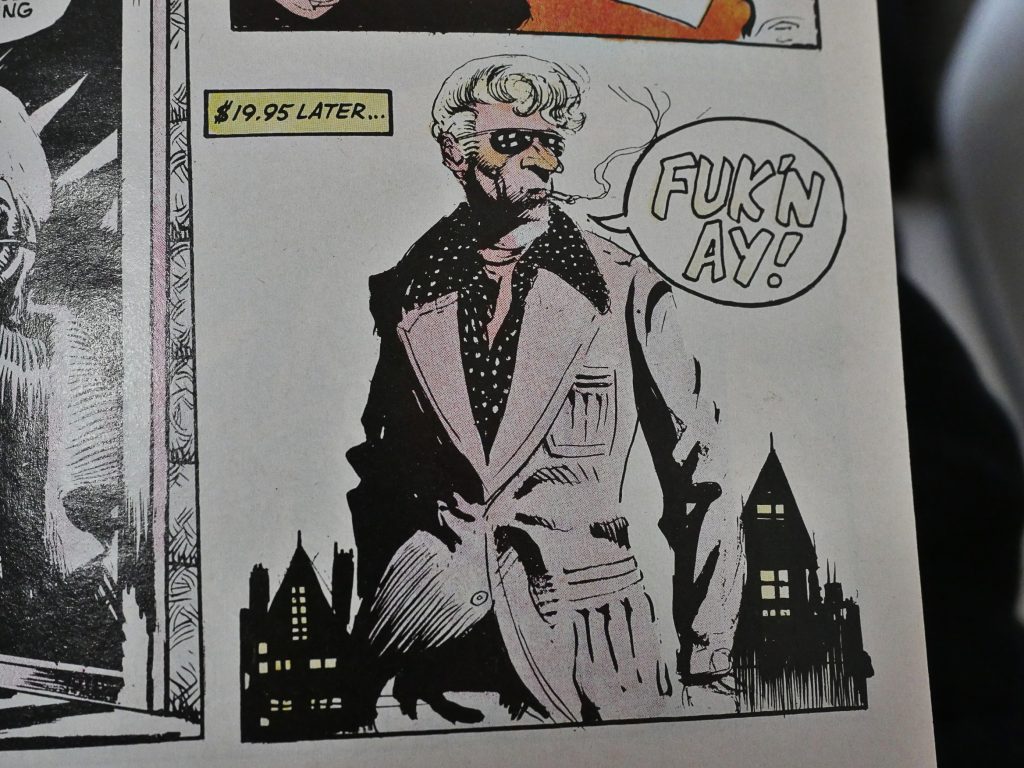 I mean… that's some swingers' suit.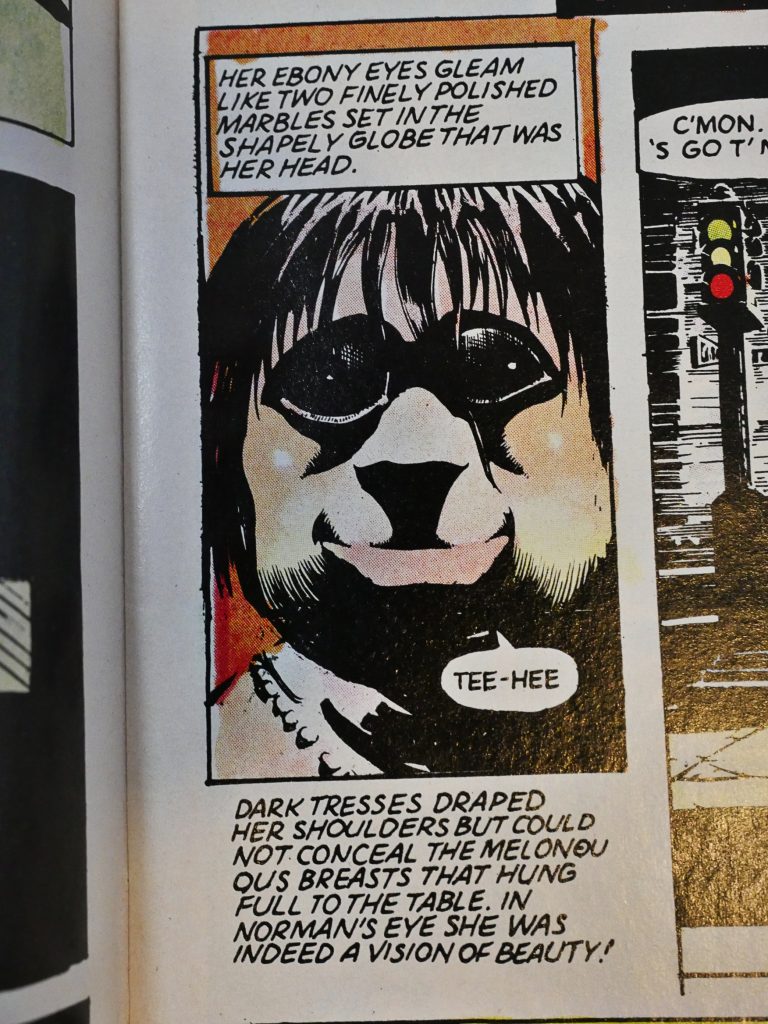 The first story is a "hilarious" one about a guy with a demon inside who kills a bunch of women, so the gag is that he has to dispose of all the bodies.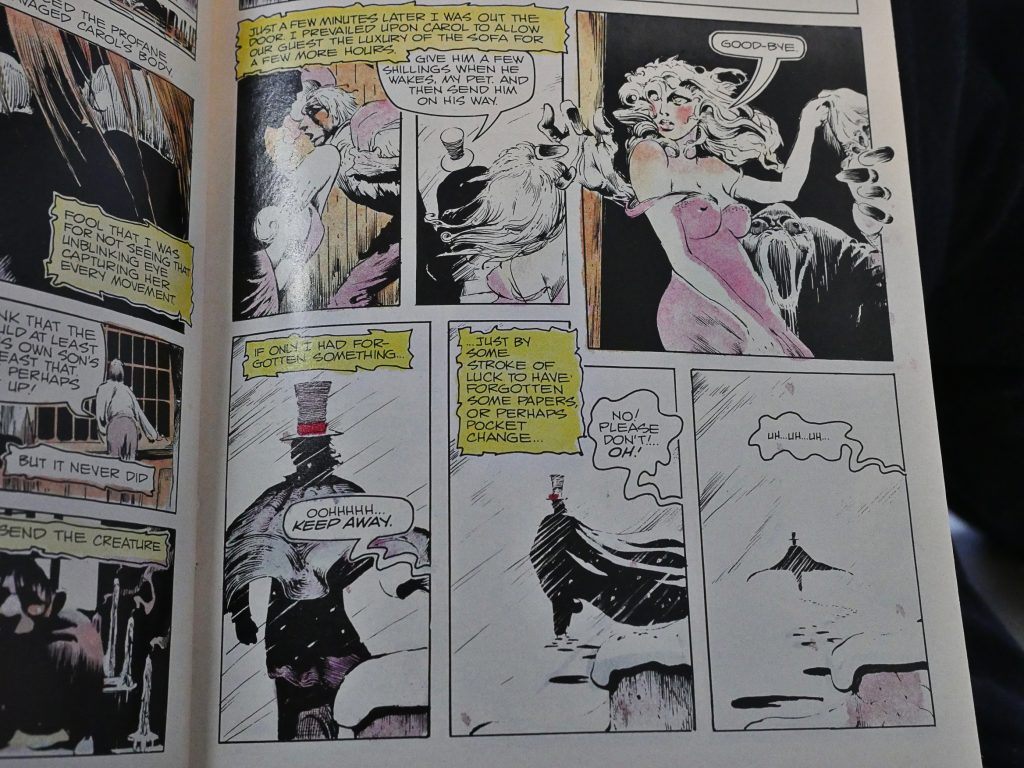 The second one is about a guy who has a wife who's raped by a monster…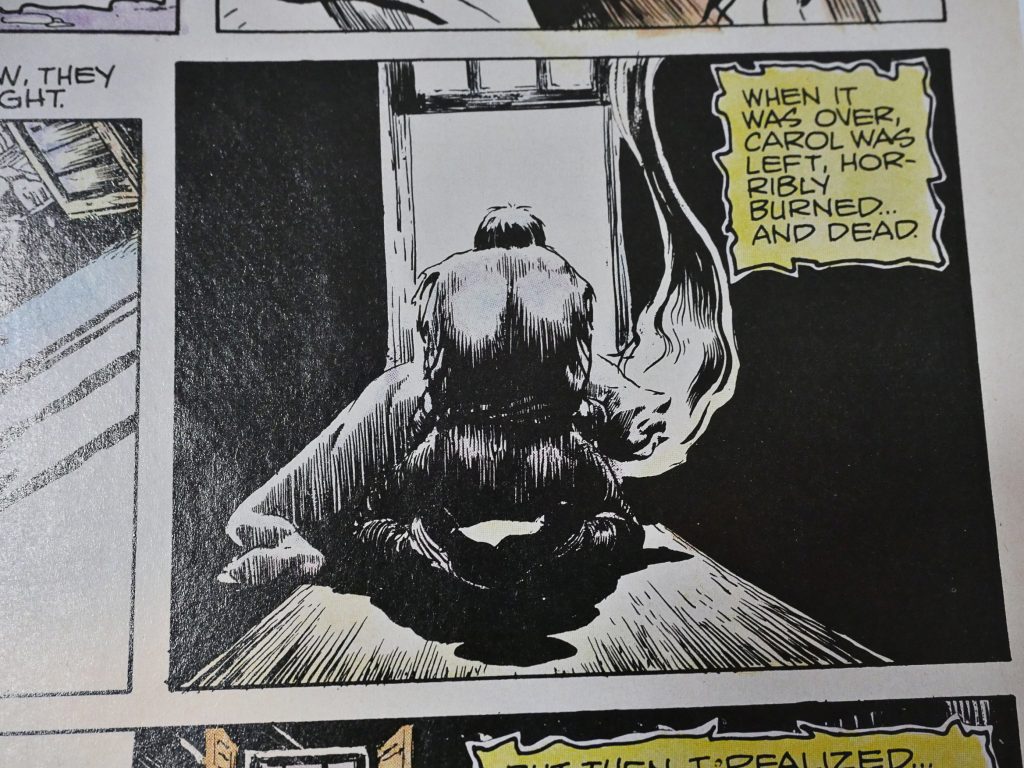 … and then he kills her. (SPOILERS.) At this point I was starting to wonder whether I'd detected a subtle, subtle theme running through these stories.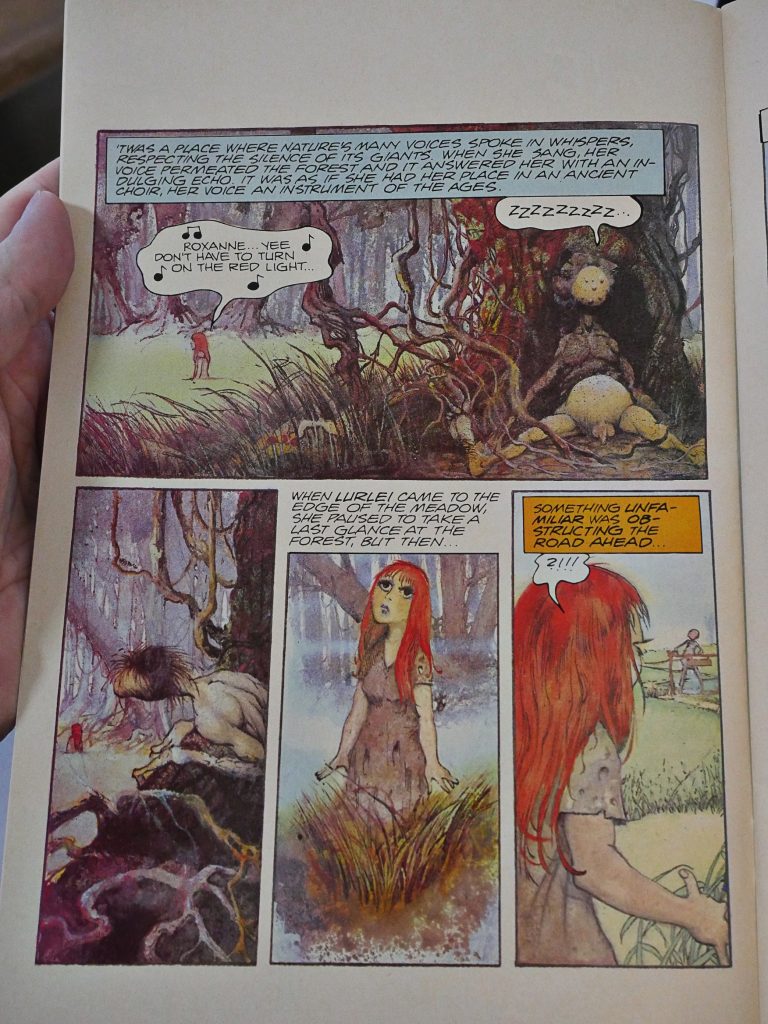 But the third story didn't have any women being killed…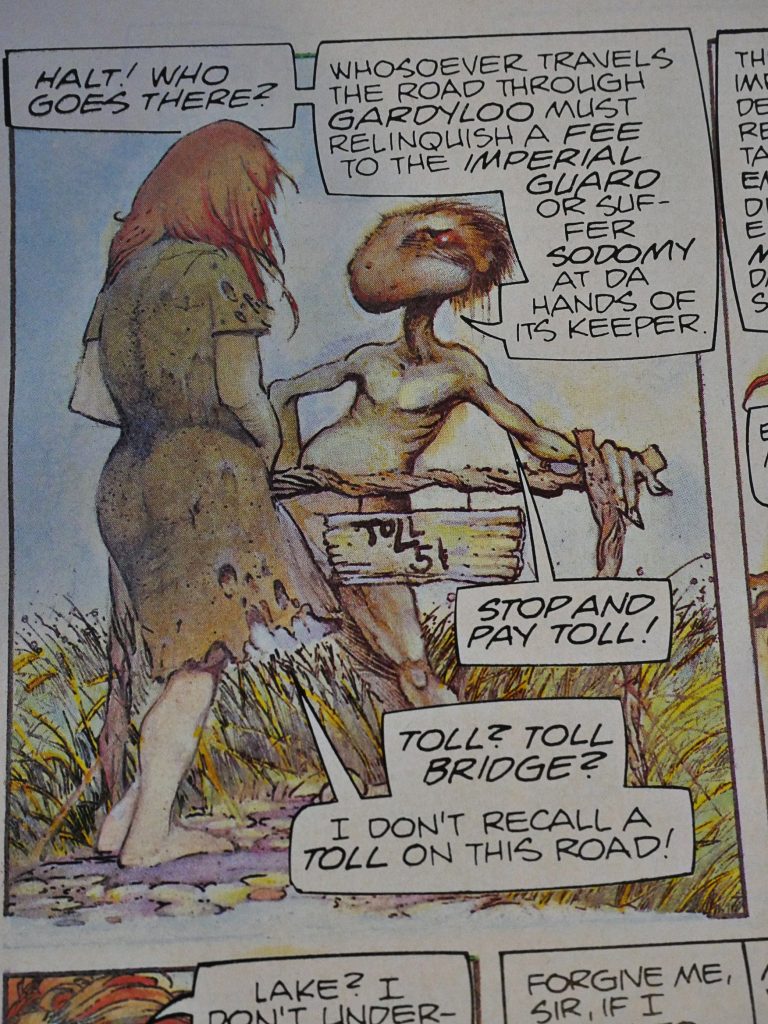 Just threatened with rape.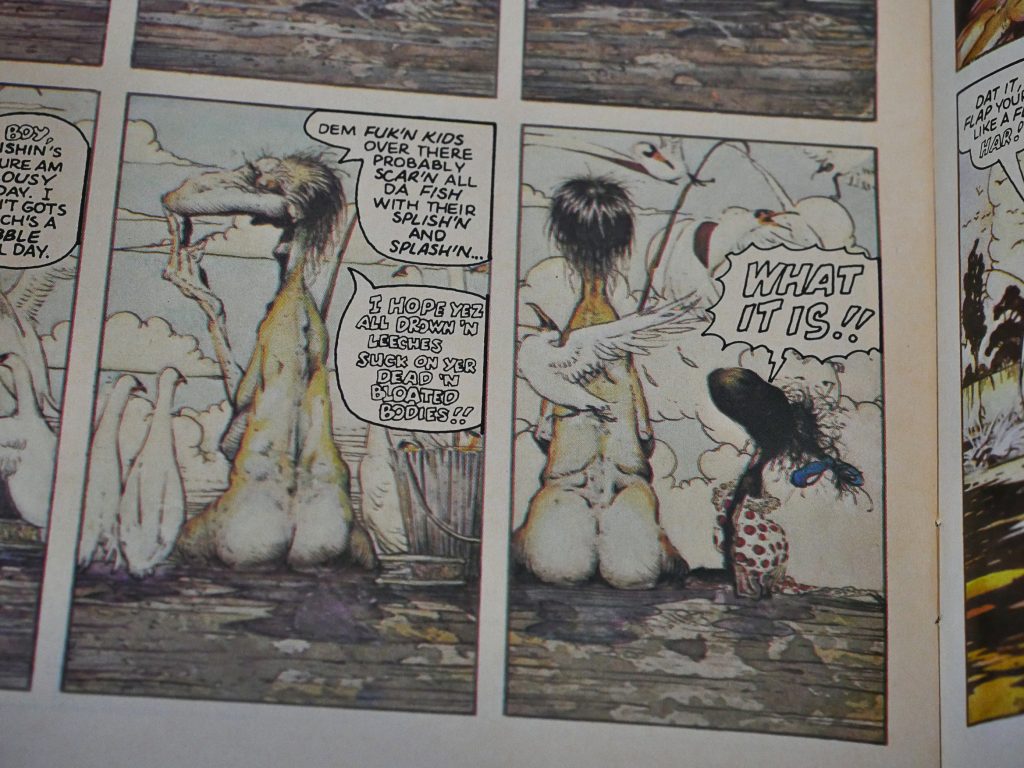 But we should talk about the artwork. I mean, Suydam's mostly known for his artwork, and it's something to behold. It's like a midway point between Frank Frazetta and Sam Kieth (who's later than Suydam, of course, so the influence is probably the other way). It's got a scratchy hairyness to it that's unique.
Not all the colour stories are reproduced as well as you'd hope, though: This one, for instance, has perfect black inks, but the coloured bits are kinda… vague…
Suydam's storytelling is pretty zippy: Everything moves along nicely, even though he can be a bit on the wordy side. And he really loves having all the dialogue in variations of that dialect above, which I guess is supposed to be a kind of New Joisy thing?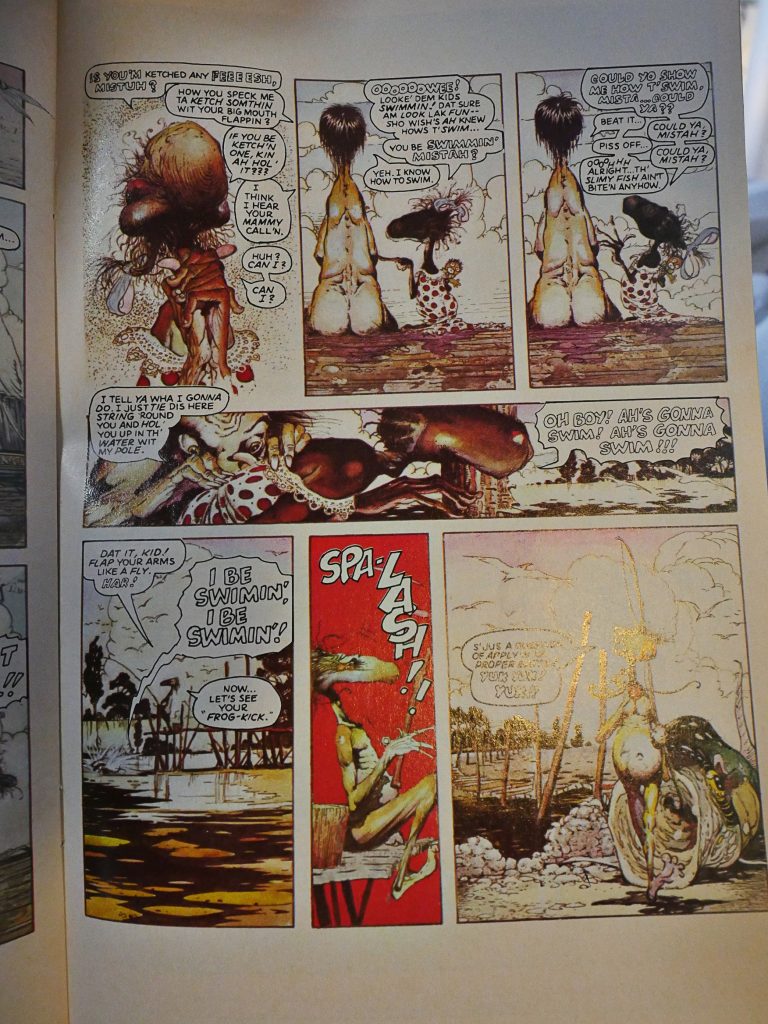 Oh, he uses the girl as bait when fishing. I think we're back to the theme.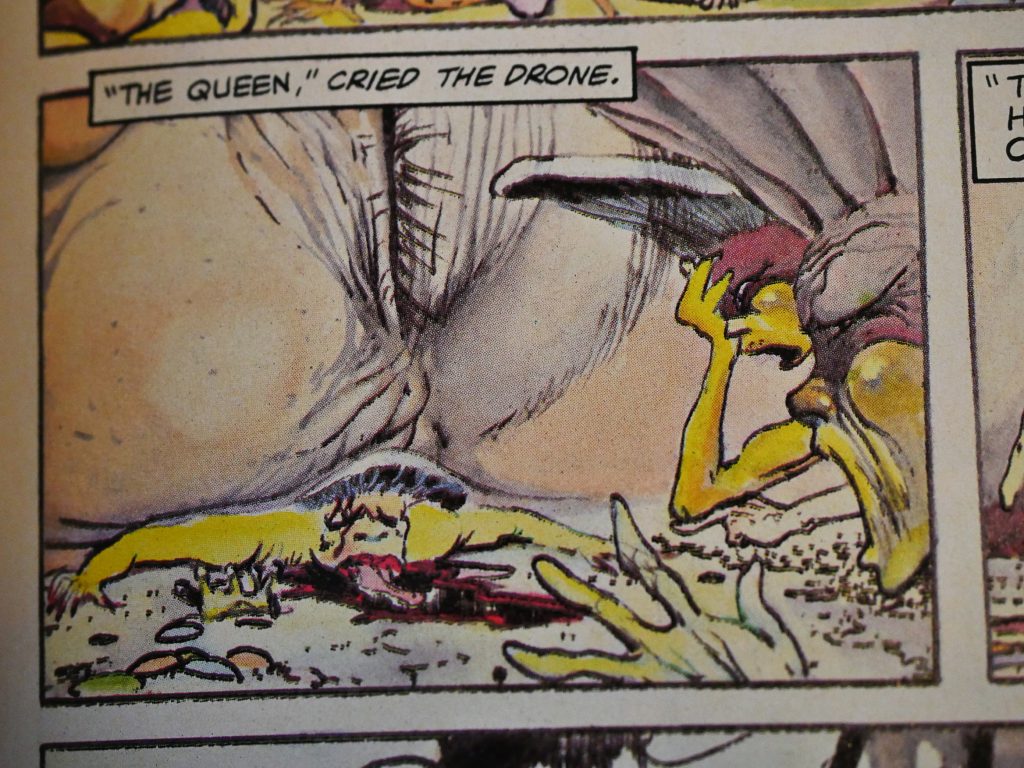 And then a guy kills the toad people's queen.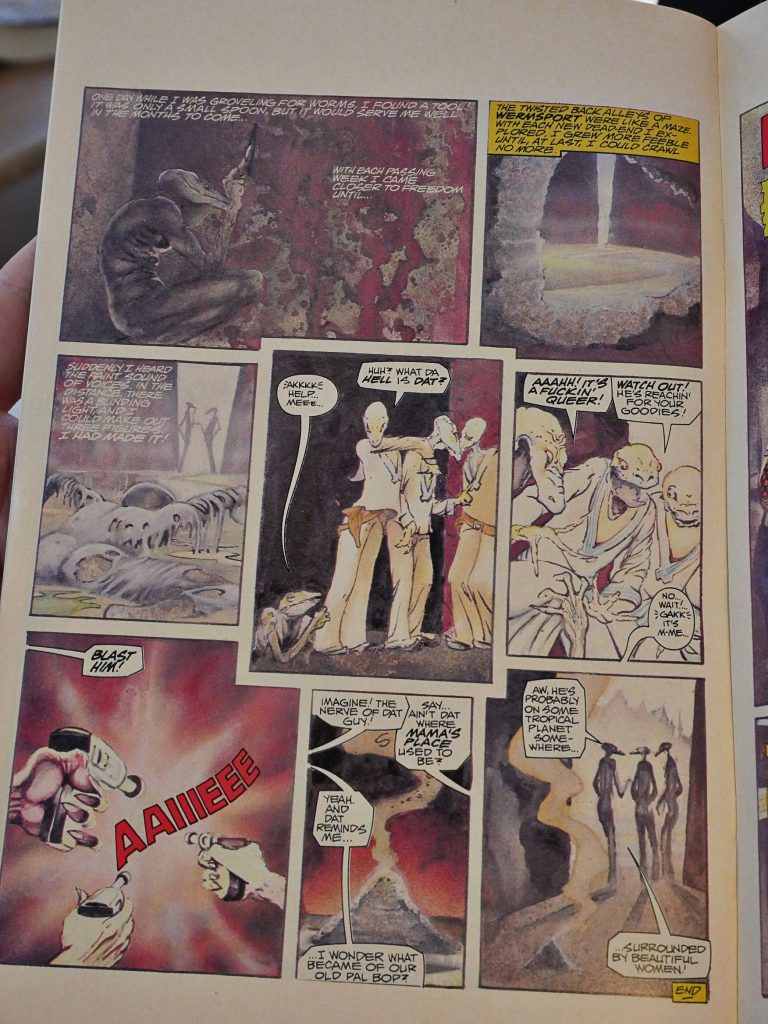 But there's one story where no women are threatened, maimed or killed at all, just a guy who's killed when he's taken for being a queer.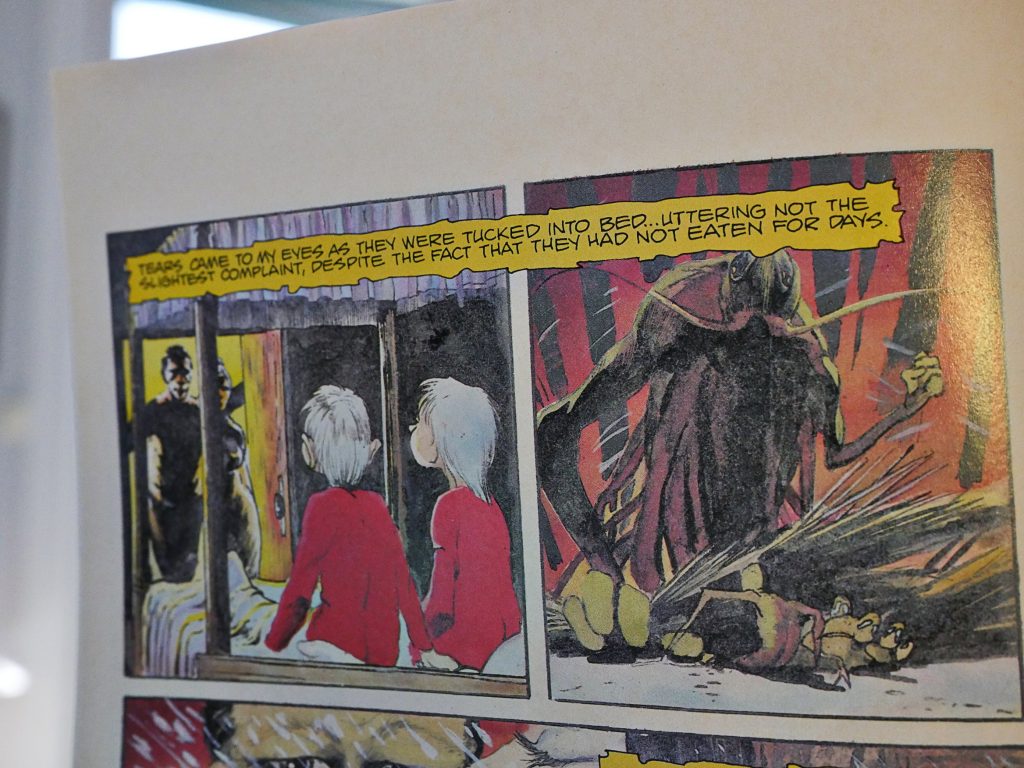 And finally… finally! There's this clever story being told in parallel where we're supposed to thing that the captions apply to the human guy in the panels to the left, but they really apply to that insect guy to the right, who then proceeds to kill the human guy, and everybody lives happily ever after.
But what did the critics think?
The ever-wrong R A Jones writes in Amazing Heroes #43, page 59
My only previous experience
with Arthur Suydam's work wtas
his "Cholly and Flytrap"
episodes done for Epic Illus-
trated. They left me unim-
pressed. and I dismissed them
as nothing more than a bit of
"Heavy Metal" mindlessness
posing as art.

They still leave me unim-
pressed, but I won't project my
feeling for them onto the man
who creates . them. Suydam's
stock has risen somewhat in my
eyes after reading Demon
Dreams. The book presents two
horror stories that brought back
memories of when Warren's
black-and-white magazines
presented some of the finest
graphic work to be found.
Suydam's art on these efforts
is very similar to that of Berni
Wrightson—which in my book
is high praise; indeed. The first
story presented in the book is
"Bad Breath," a black comedy
of errors about a frustrated
Lothario whose strange mouth-
wash releases a demon within
him. The second story—-
"Christmas Carol"—is a haun-
ting tale in the tradition of
"Rosemary's Baby."

[…]

I will admit that one of
the book's visual appeals for me
was Suydam's sensuous por-
trayal of women, a la Frank
Frazetta
He didn't specify whether he thought the women were more sensuous before or after they were raped and killed, but you can't have everything.
Hm… Oh, here's an ad in The Comics Journal for Pacific stuff around this time:
Very text heavy. And with corrections. Perhaps they were trying to pose as editorial material?