Ravens and Rainbows (1983) #1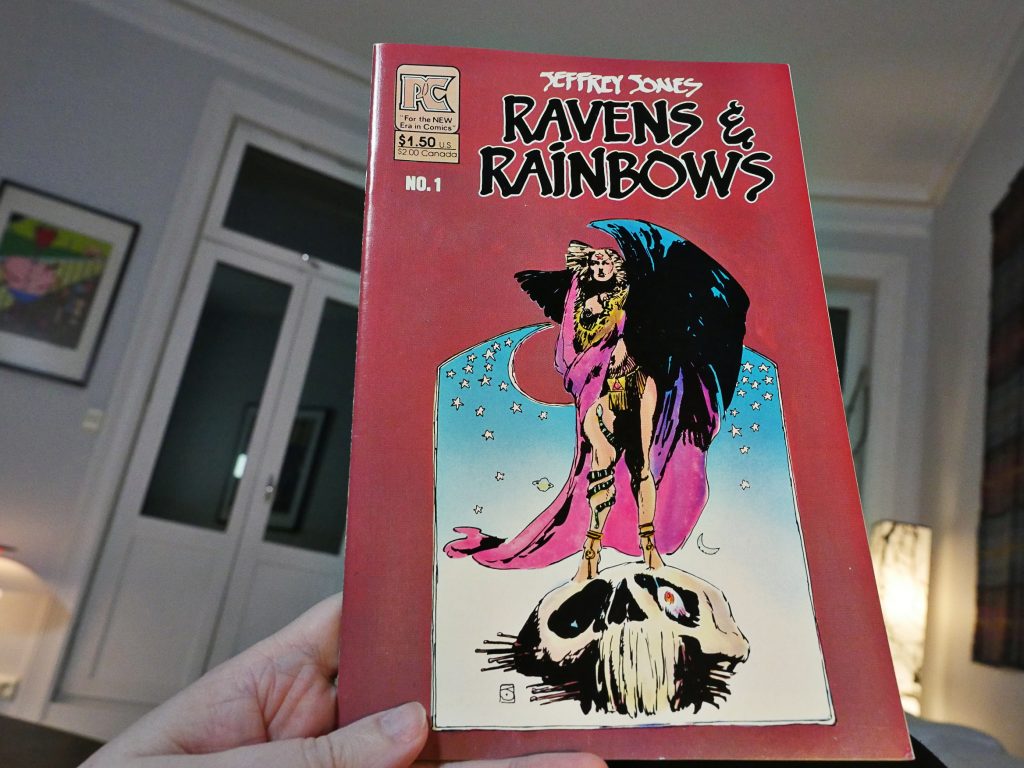 We're now on the home stretch of this Pacific re-reading blog: There are no longer series published from now (December 1983) until Pacific went bankrupt in the summer of 1984.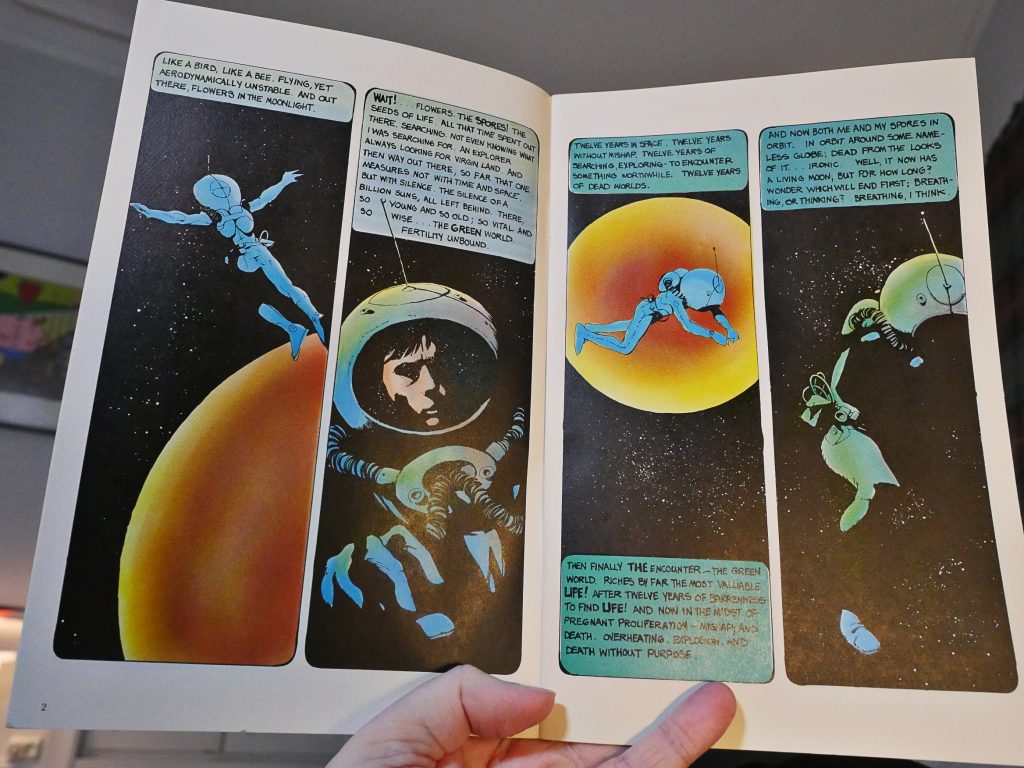 This is a reprint of some of Jeffrey Catherine Jones' early-70s comics, coloured for this edition. The indicia states that this reprint "was produced with the full cooperation of Jeffrey Jones", which is a kinda weird thing to say, as you'd hope that that's the norm, but you never know.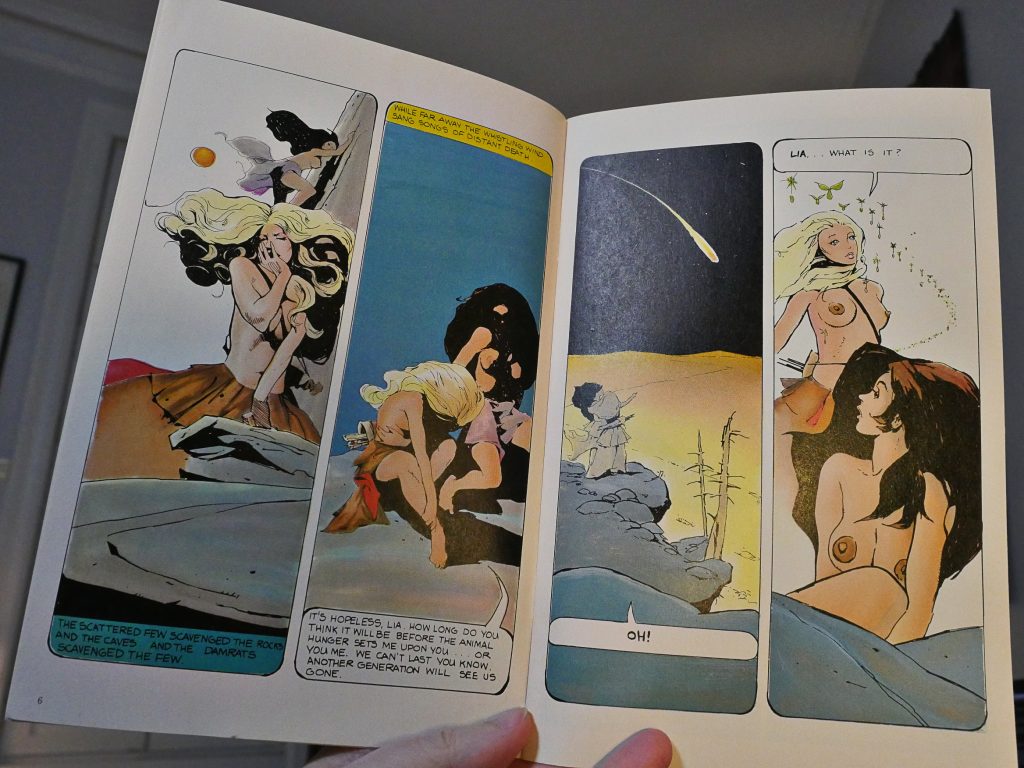 The bulk of the book uses this layout and are all about space and loneliness and stuff. They're very much of their time (i.e., 1970), and are not as accomplished as Jones would later get, but they show real talent in pacing and rendering.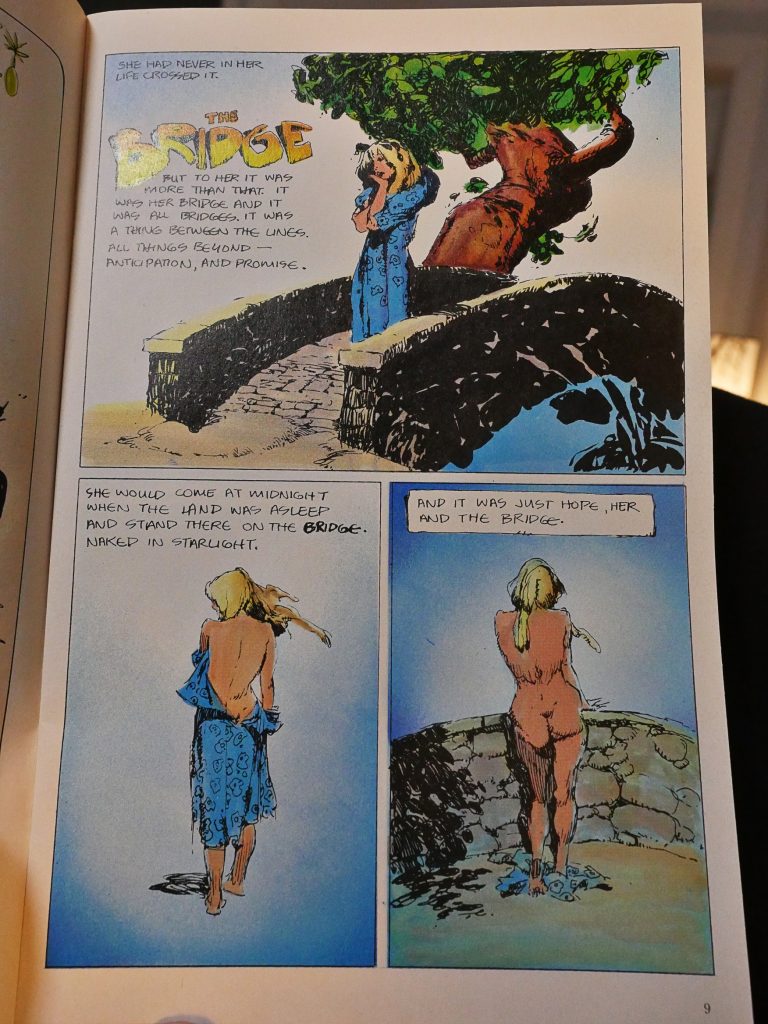 The stories are all kinda wistful and longing, which suits the artwork. And the new colouring job by Steve Oliff is very sensitive.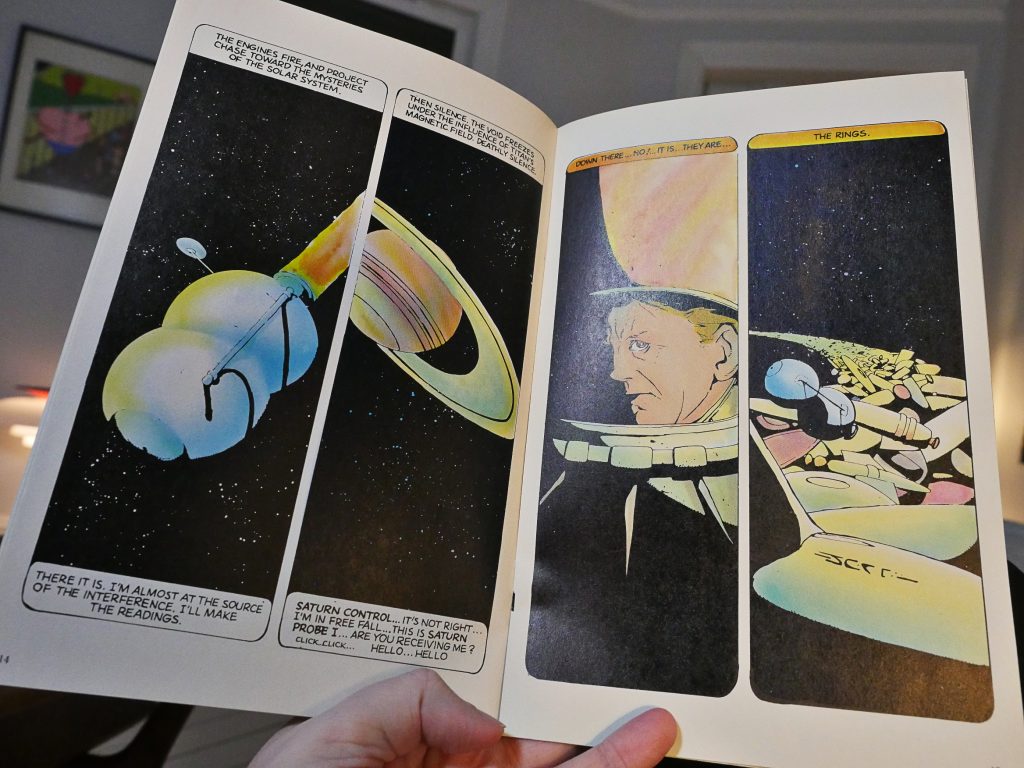 Some of the stories have a bit of a shaggy dog feeling, but that's OK.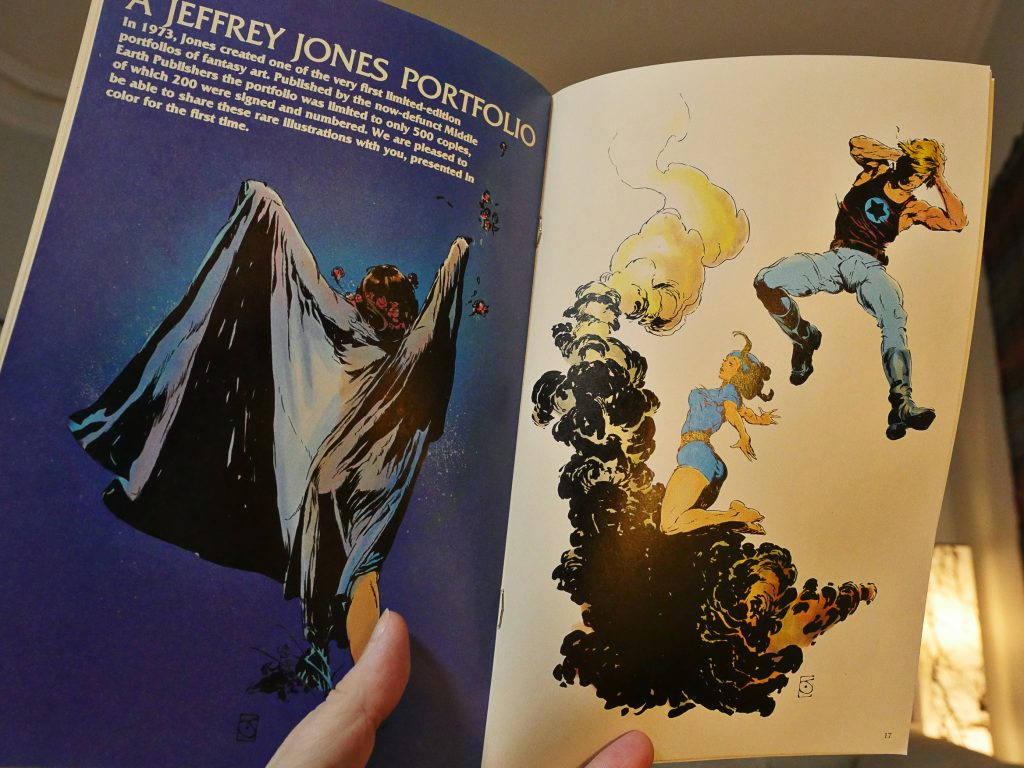 And then they ran out of comics to reprint, so they reprinted some pages from an old portfolio instead? That's OK.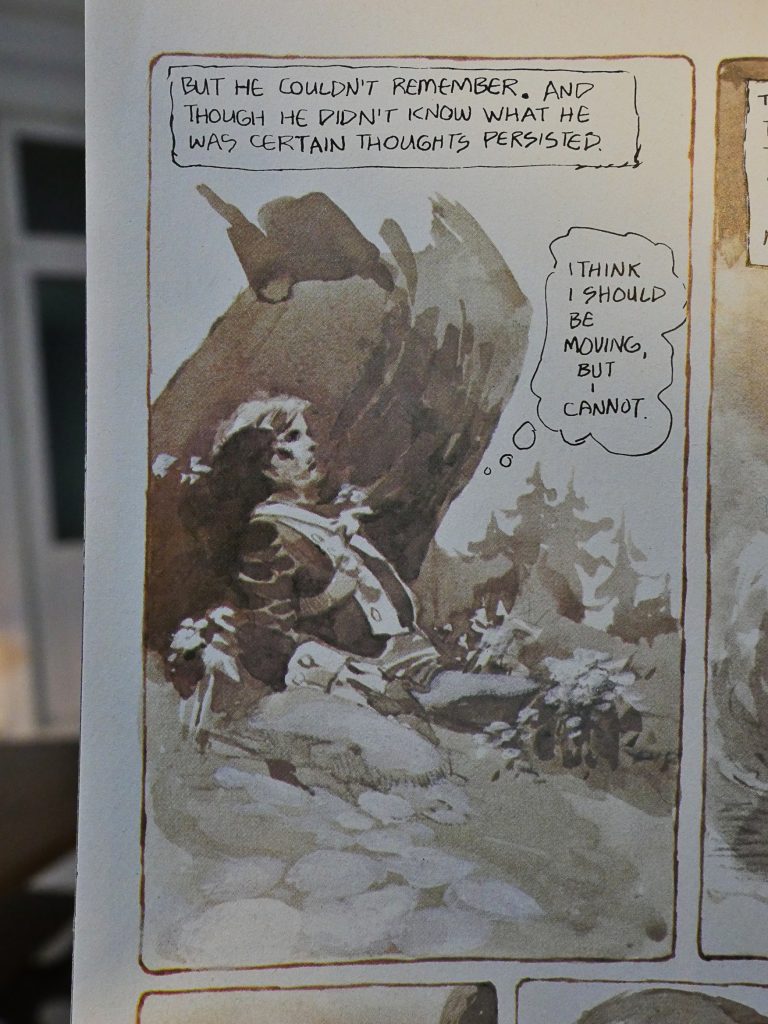 Most of the stories are done in Jones' pen-and-ink technique, but there's one done in washes. Often, at the time, stuff like this would print really badly, but Pacific did a great production job here with the printing.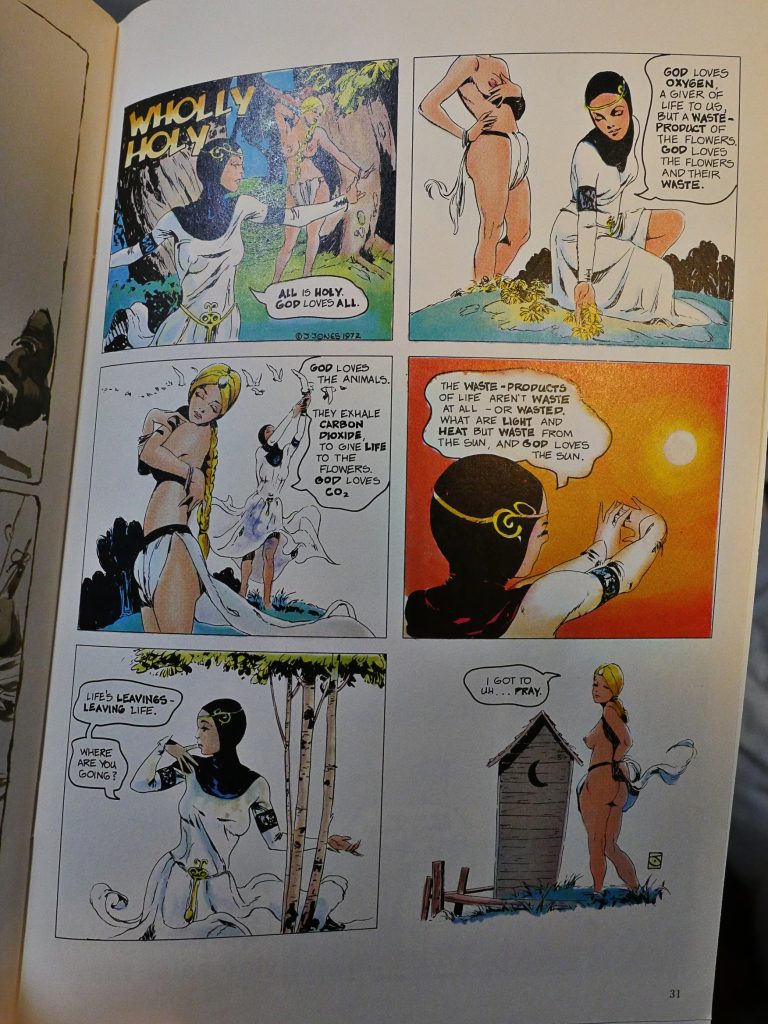 Oh, yeah, there's some good bad jokes in here as well.
So there you go: This isn't, like, a major work of artistic artisticness, but it's a fun and very pretty little comic.
I think I've seen most of these comics in other collection of Jones' work, but a few were new to me. But I would suspect that they'd all been collected by now; anything else would be downright weird.